Navigation
Popular Tags
Multilingual
,
WEBRip
,
BluRay
,
Portable
,
Spider
,
MkvHub
,
GalaxyRG
,
Converter
,
Running
,
Midsommar
,
Premiere
,
Software
,
Annabelle
,
Illustrator
,
Presents
,
Creative
,
Furious
,
PDVDRip
,
Studio
,
Massacre
,
Snagit
,
Between
,
Lightroom
,
Auggie
,
Frontier
,
Saving
,
Downloader
,
Edition
,
SHADOW
,
Trauma
,
Triple
,
Machine
,
Pretenders
,
Ambition
,
Photoshop
,
Kubernetes
,
TrueHD
,
Malware
,
Friends
,
Effects
Show all tags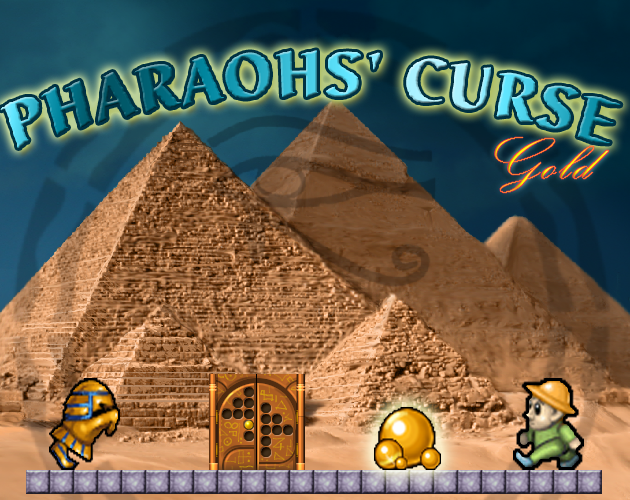 Pharaohs Curse Gold for MacOS 1.7.5 7.12 MB
Pharaohs' Curse (Gold) is a platform game mixed with cool puzzles, in fact, the main focus is on the puzzle elements. In this game you can use drills, hammers, picks and shovels to break the tiles that guard the gold. When you collect all the gold in a given level, the exit door unlocks and you can go to the next level.
Easy to play :
Pharaohs' Curse (Gold) is very easy to learn and play, yet very fun. There are no complicated instructions. Just use the Arrow keys to move and the Space key to jump or use tools. You can even select a tutorial option to let the computer shows you how to play. There are many different ways to solve the puzzles, but if you ever get stumped, you'll never have to waste your time searching for hints on-line. The solution is only a key press away! Just press F8 and the computer will solve the level right before your eyes! (Prepare yourself for great fun).
Loads of fun :
Pharaohs' Curse (Gold) has 70 levels of cool and creative puzzles to provide you with loads of fun. You can also create your own levels, resulting in virtually unlimited replay value. You will definitely enjoy the great, colorful and cheerful graphics of the game. You will feel like you are living in an ancient Egyptian atmosphere because of the great music themes.
Game features :
Play 70 fun and challenging levels.
Gain access to the level solution REPLAY feature
Battle against new types of mummies that jump, roll, and turn into stone.
New weapons to stop mummies.
New types of doors.
New items you can use to solve the levels.
Listen to amazing tracks of high quality theme music.
See all 12 different and unique world themes.
Create and Save your own levels in the easy to use Level Editor.
Automatically records solutions when you play your custom levels.
Plus other secrets and surprises.
OS: Mac OS X,Mac OS X 10.1,Mac OS X 10.2,Mac OS X 10.3,Mac OS X 10.4,Mac OS X 10.5,Mac OS X 10.6,Mac OS X 10.7,Mac OS X 10.8,Mac OS X 10.9
Language: English,French,German,Italian
Download URL:
http://www.ancientsoft.com/downloads/pcg_demo_macos.zip
Read more:
https://ancientsoft.itch.io/pharaohs-curse-gold

Mirror Links


Pharaohs Curse Gold for MacOS v. 1.7.5 rapidshare mediafire megaupload hotfile download, Pharaohs Curse Gold for MacOS v. 1.7.5 torrent emule download, Pharaohs Curse Gold for MacOS v. 1.7.5 full free download, Pharaohs Curse Gold for MacOS v. 1.7.5 rar zip password or anything related.
Dear visitor, you went to the site as unregistered user.
We recommend you to
Register
or enter the site under your name.